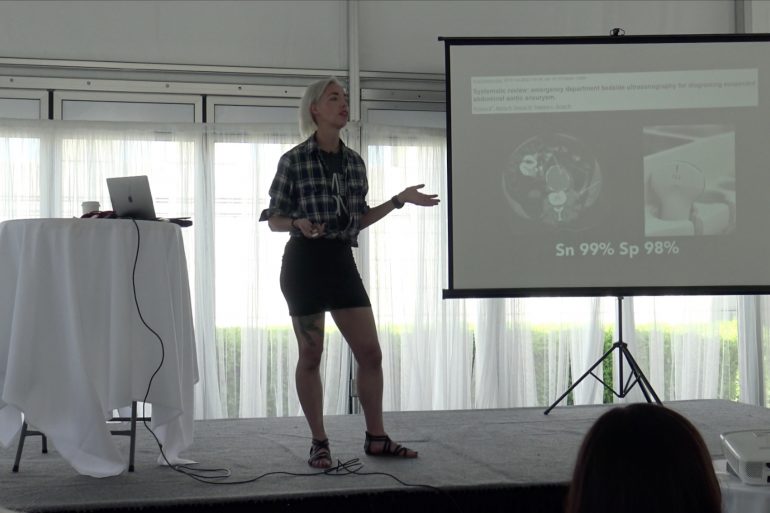 3/2/2020 In this video, Claire Heslop walks us through her approach to the aorta and the kidneys. Check it out:...
This week I sit down with Peter Weimersheimer to talk about how ultrasound helped disposition a patient with flank pain....
(This was published on blog.5minsono.com on November 27, 2017) Some of us may be trained to assume there is always...
(This post was first published on blog.5minsono.com on August 6, 2016)...
A 65 year old male presents to emergency department with a one week history of nausea and lethargy. He reports...
This patient is a 67 year old male who presents with lower abdominal pain associated with urinary frequency. What finding here places...