52 y/o male presents with RUQ pain that radiates to his back. The pain was associated with vomitus and came...
This week I sit down with Peter Weimersheimer to talk about how ultrasound helped disposition a patient with flank pain....
This patient is a 67 year old male who presents with lower abdominal pain associated with urinary frequency. What finding here places...
A 35 yo male presents with sudden onset of left flank pain that was first noted sometime after waking up...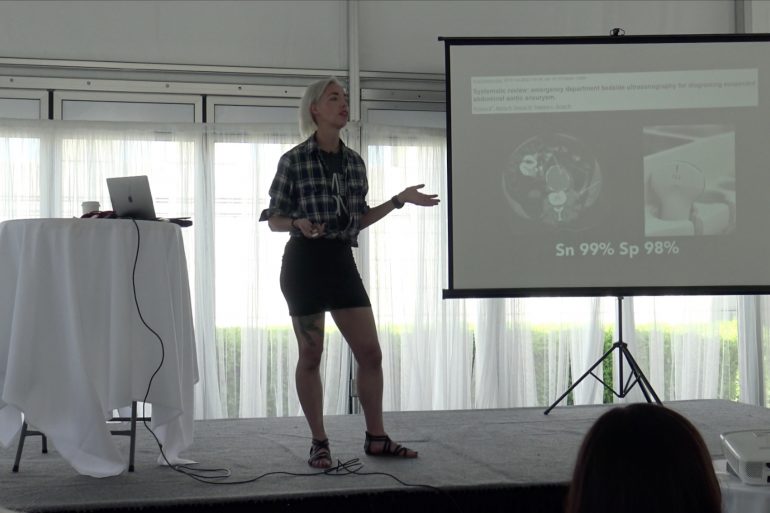 3/2/2020 In this video, Claire Heslop walks us through her approach to the aorta and the kidneys. Check it out:...
A 65 year old male presents to emergency department with a one week history of nausea and lethargy. He reports...
(This post was first published on blog.5minsono.com on August 6, 2016)...