A 3-½-month-old male presents with frequent diagnoses of upper respiratory tract infections. He is brought to the hospital today with decreased PO intake and slightly increased work of breathing. He has an unremarkable past medical history. He was born at term and has not had any hospitalizations.
On exam, his vital signs are as follows: HR 166, RR 53, T 36.7ºC, BP 95/62, SpO2 95% R/A. On auscultation, you hear decreased air entry at the bases bilaterally. CXR and EKG are below. Current weight: 5.28kg.
R Arm BP 89/58
L Arm BP 95/62
R Leg BP 98/50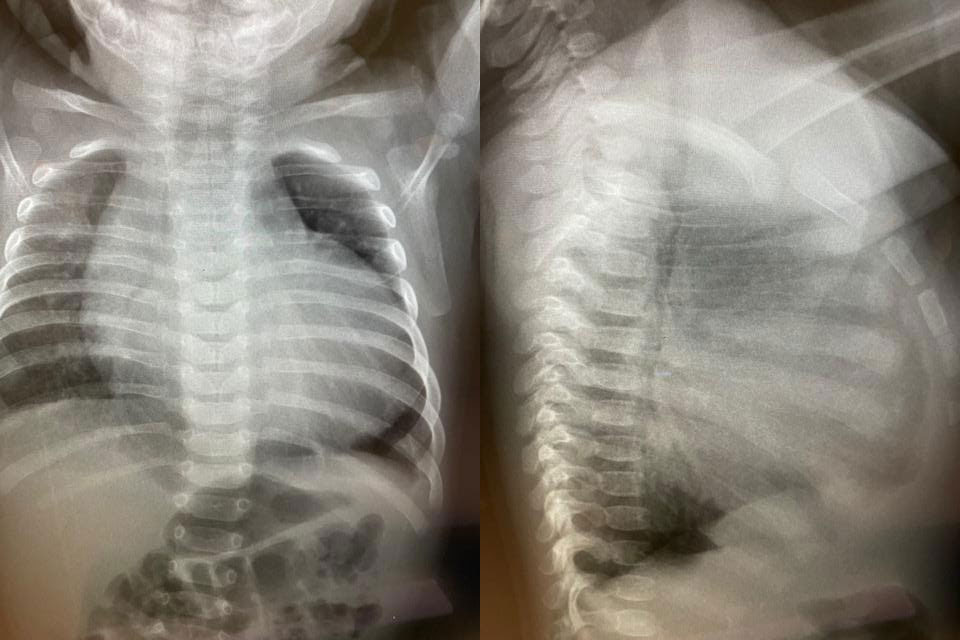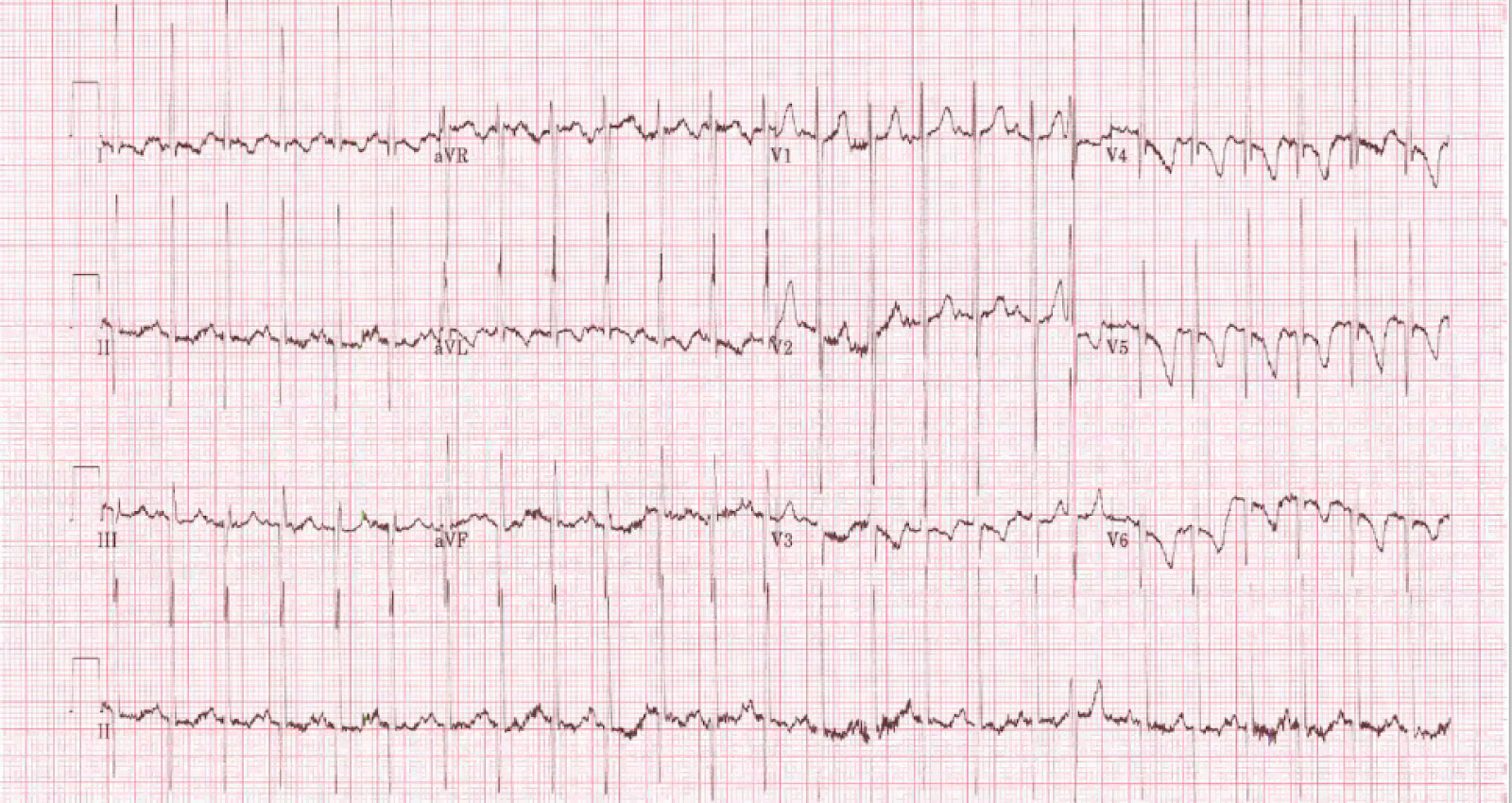 On auscultation, you hear a systolic murmur. You assess him with a bedside echocardiogram that reveals the following:
What do the clips show? What is the diagnosis? (Click the button for the answer!)

Pediatric Dilated Cardiomyopathy
The bedside ultrasound images show a severely dilated LV with markedly decreased global contractility (LVEF 20%). Moderate MR is visible along with normal RV function. His EKG consistent with biventricular hypertrophy. Furthermore, his CXR shows cardiomegaly. 
The patient was admitted under Pediatric Cardiology and a full genetic work-up was done to elucidate the etiology of the patient's dilated cardiomyopathy. He was started on furosemide. With his genetic work-up normal, the Infectious Disease physicians determined that the patient likely had a viral etiology of his cardiomyopathy. A repeat echocardiogram 2 months after the initial hospital visit did not show significant change. 
Dilated cardiomyopathy is defined by the presence of a dilated LV with systolic dysfunction in the absence of a hemodynamic cause that can produce the existent dilation and dysfunction

1

The primary diagnostic criterion for dilated cardiomyopathy is a dilated LV with systolic dysfunction

1

Dilated cardiomyopathy can be familial (genetic), and it is estimated that 20-40% of children with DCM have a relative with the disease with many genes having been implicated

1,2

At the time of diagnosis, 71% of children present with clinical signs of heart failure and marked LV dysfunction

3

Treatment encompasses acute and chronic adult heart failure therapies in children with dilated cardiomyopathy; extrapolating the evidence for treatment efficacy from adults to children is challenging due to difference in age, cause, comorbidities, and outcomes between the two populations

4

Within 2 years of presentation, normalization of function occurs in 20% of children with dilated cardiomyopathy, and 40% die or undergo transplantation

4

Cardiomyopathy is the primary indication for heart transplantation during childhood, particularly among children < 1 year of age

4

Dilated cardiomyopathy is the most frequent cause of heart transplantation in pediatric patients

5
Authors: Sameer Sharif MD FRCPC DRCPSC, Craig Ainsworth MD FRCPC
Peer Reviewer: Ben Smith, MD, FACEP
References